We pride ourselves on our personalised approach to recruiting, and our team are always on hand to guide you through every stage of the process from initial application to job offer. We take the time to listen to your requirements and to understand what's really important to you.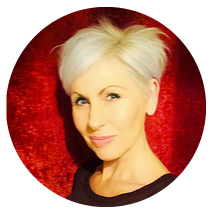 TRACEY MCCABE
Owner/Director
Tracey's passion for recruitment in the Legal and Business Support sector, goes back over 30 years.

After starting out as a Legal Secretary, she went on to work as a Business Manager for a handful of well-known high street recruitment agencies, for whom she launched new branches in Coventry, Leamington Spa, Solihull and Birmingham.

Tracey progressed to a Divisional Manager's role where she trained and mentored a team of Recruitment Consultants in over twenty-five different UK locations. She wrote and delivered workshops and training courses to induct new starters, assist struggling consultants and to enhance the skills of established consultants. The focus was very much on providing a first class customer experience, based on "Best Practice Recruitment", and building lasting business relationships with clients and candidates alike.

In 2019, she made the exciting decision to start her own business, offering a prestigious, consultative, honest and open service - the way she believes recruitment should be! In December 2020 Tracey was joined by her son James, who shares the same values and passion for customer excellence, so we are now proud to call ourselves a family business.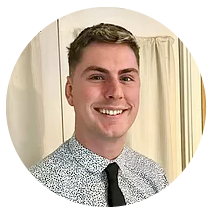 JAMES MCCABE
Recruitment Associate
James McCabe is a Graduate with a First Class Honours Degree. He comes equipped with a wealth of experience in delivering outstanding customer service.

James places great importance on customer satisfaction, and has been commended time and time again throughout his career on his willingness to go above and beyond the line of duty. Recognising that all customers and clients have their own specific requirements, James rejects the cut-and-paste approach to work and thrives when adapting his approach to each specific customer, often building lasting relationships in the process.

A creative, disciplined and self-motivated individual, he has also written, produced and performed a number of original plays.

Joining the family business on Talentwise's first birthday, James will always greet you with a smile.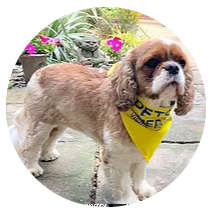 POPPY
PAT Qualified Therapy Dog and Team Mascot
At Talentwise, we are so proud of Poppy, our Therapy Dog. She's a four year old Cavalier King Charles Spaniel and she LOVES her "job". As a PAT dog with Pets as Therapy and as a Befriender with Age UK Coventry and Warwickshire, she really enjoys visiting her friends for cuddles, either in their own homes, in residential homes, schools or hospitals.

If you know of anyone who you feel would benefit from a visit from a friendly PAT dog (or a friendly human), or if you are interested in volunteering yourself, please contact either of the charities directly.

You can find more on Poppy's crucial work here.